November 2013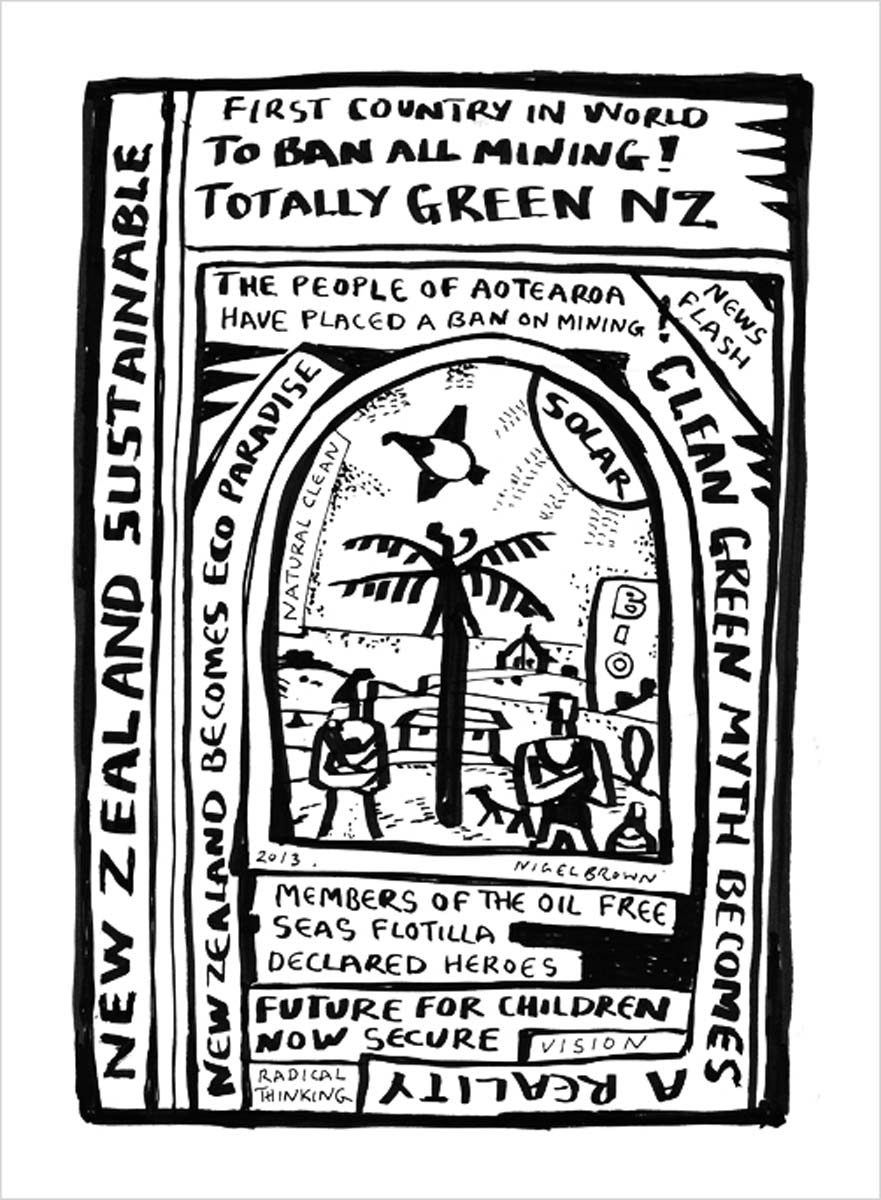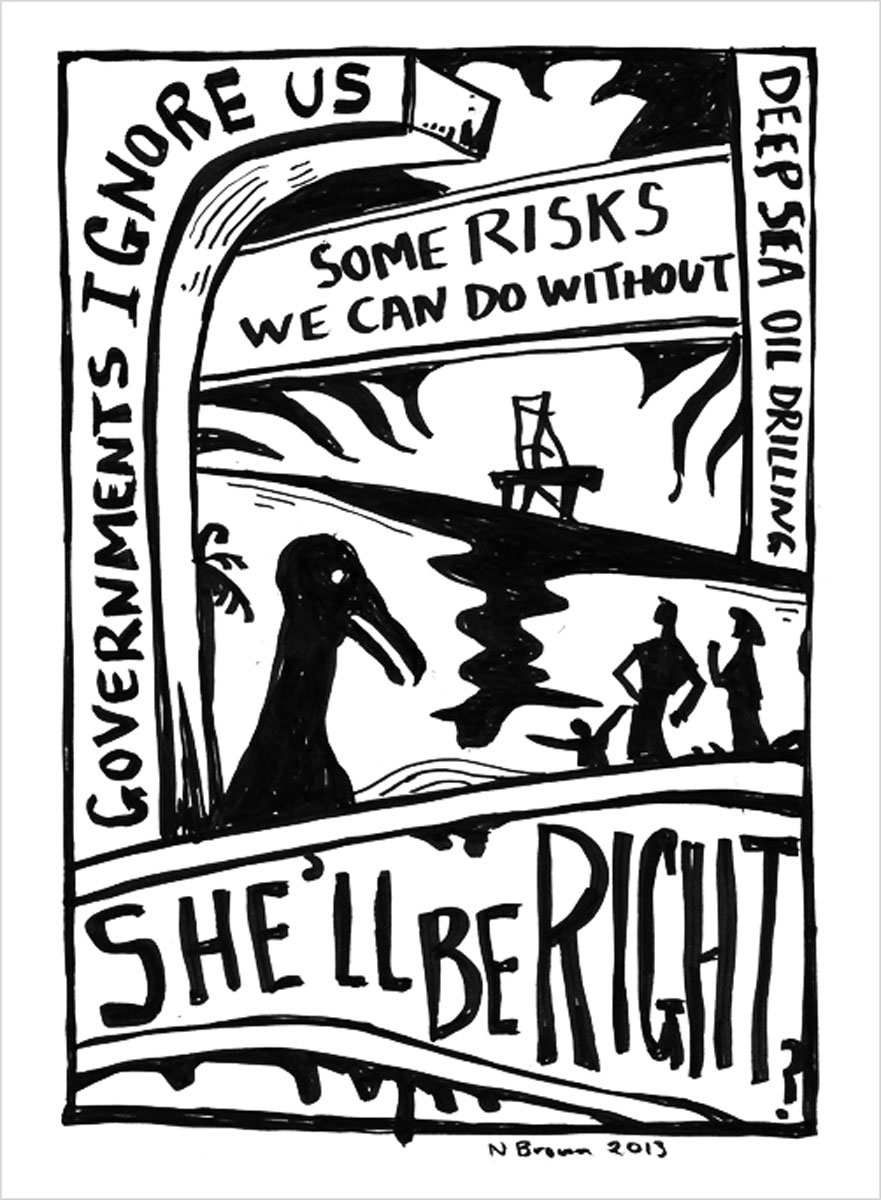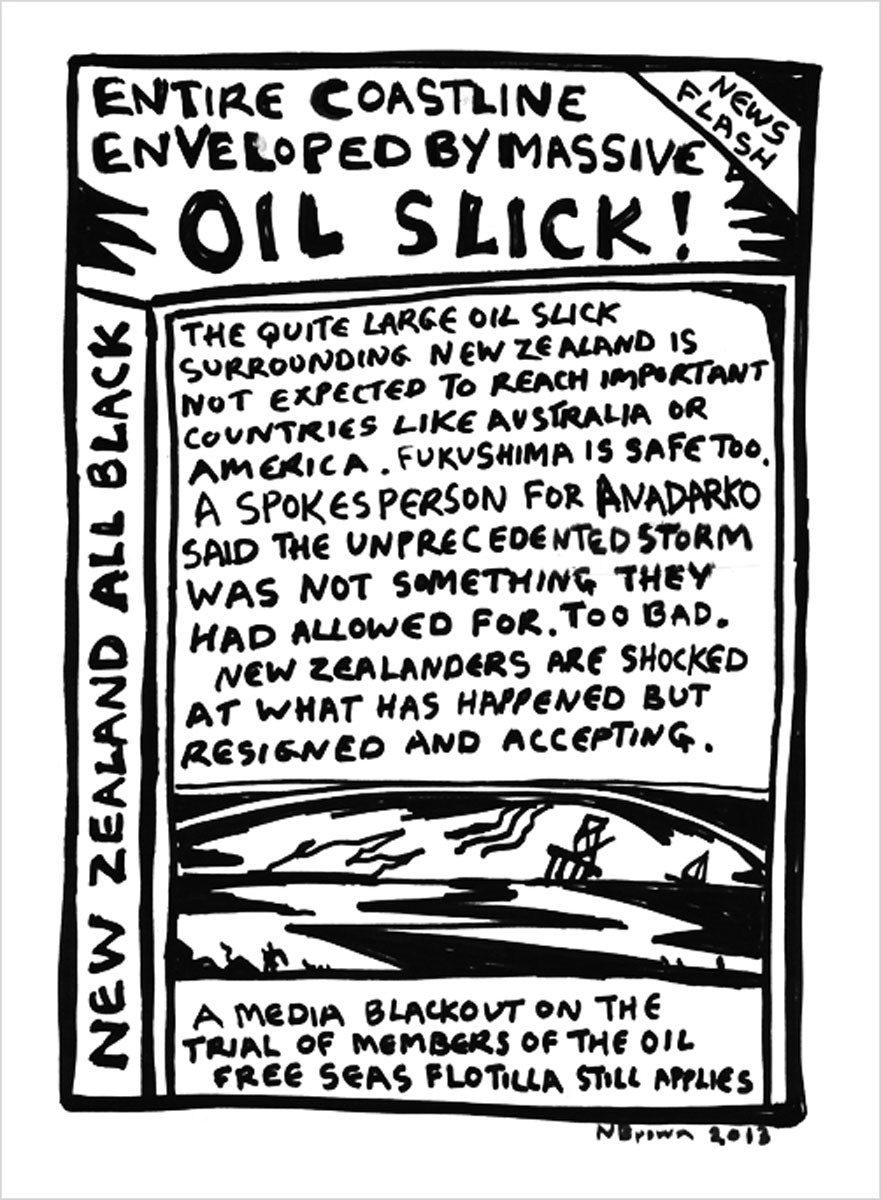 November 2013
Painting Now
Painting is the use of a stick with hairs bound to the end. Painting is pigment which is made up of particles that reflect light in accordance with the spectrum. The particles are held together by a medium that also glues them to a support. The first supports were cave walls or stretched animal skins or bark or human flesh. Our first paintings used no paint and were gestures or marks in sand.
Today we have canvas or board or paper or whatever. We can still prepare it a bit to feel the space. This also can roughen or personalise the support. When we grip a brush we are able to use paint to realise space and feeling and ideas. We look and we interact with our hands, the materials, and our support that holds it all. We are our eyes and our minds.
After many years of practice we paint almost beyond consciousness but the results can still be surprising or disappointing depending on the day. All this mind over matter-focused creativity sits oddly with a contemporary information overload.
For me paintings at best can be organic and an intimate sharing. Thoughts and words are important to me in work both as triggers and as actual included elements. The integration of words is a challenge but properly used can add to the visual. Memory and stream of consciousness have become increasingly present in much of my work and equate with both the archetypal and highly complex situation of the present as well as conveying multiple levels of awareness in full. Painting can be changed utterly by the now but also be reassuring and familiar. Frames remind us our eyes sit in our skulls dictating and limiting our vision. The nature of what we see is determined by the boundaries in our head and in our society. Whether we frame or not, or even know how to look, paintings have ancient miraculous aspects always lurking.
September 2013
To Niue & Back
At the beginning of last month Sue and I were in Niue – a relaxing place to be. The principal artists I am aware of associated with the island are Mark Cross and John Pule. Still some fine weavers in evidence. Niue is run by an assembly of members from the villages. The most interesting stories there I came across were Laufoli leaping into his umu to renounce violence and a man with cancer wanting to watch whales every day while building a house with no hand rails on the path. Most inspiring and intense was attending a church service at Vaiea with decorated altar and glorious singing and then to be told half the congregation were from Tuvalu as refugees from sea rising associated with global warming.
Coming back to New Zealand the tension of the GCSB bill in its final stages made me think back to Nuie and wonder what it might be like to live in one of those villages looking out on the world of visitors passing by.
In Auckland I attended the launch of the publication 'In Search of the Vernacular' at the Depot in Devonport with Denys Trussell speaking. The evening was affirming and reassuring. The Depot has achieved a great deal.
Later after the Wellington earthquakes all the artists – Melvin Day, Gerda Leenards, John Walsh and myself – who feature in Peta Carey's film 'Waterfall' had a group show at the Diversion gallery in Picton. Unfortunately I was not able to attend the opening, usually lively and fun.
During all this I was reading 'Lillian Hellman' by Carl Rollyson. This American playwright is a good example of a person who could've faced jail if email and its interception had existed back in the McCarthy era, but who basically was merely open minded and searching.
Most miraculous at Cosy, our two Sebastapol Geese laid their first egg and have become very bold and adventurous.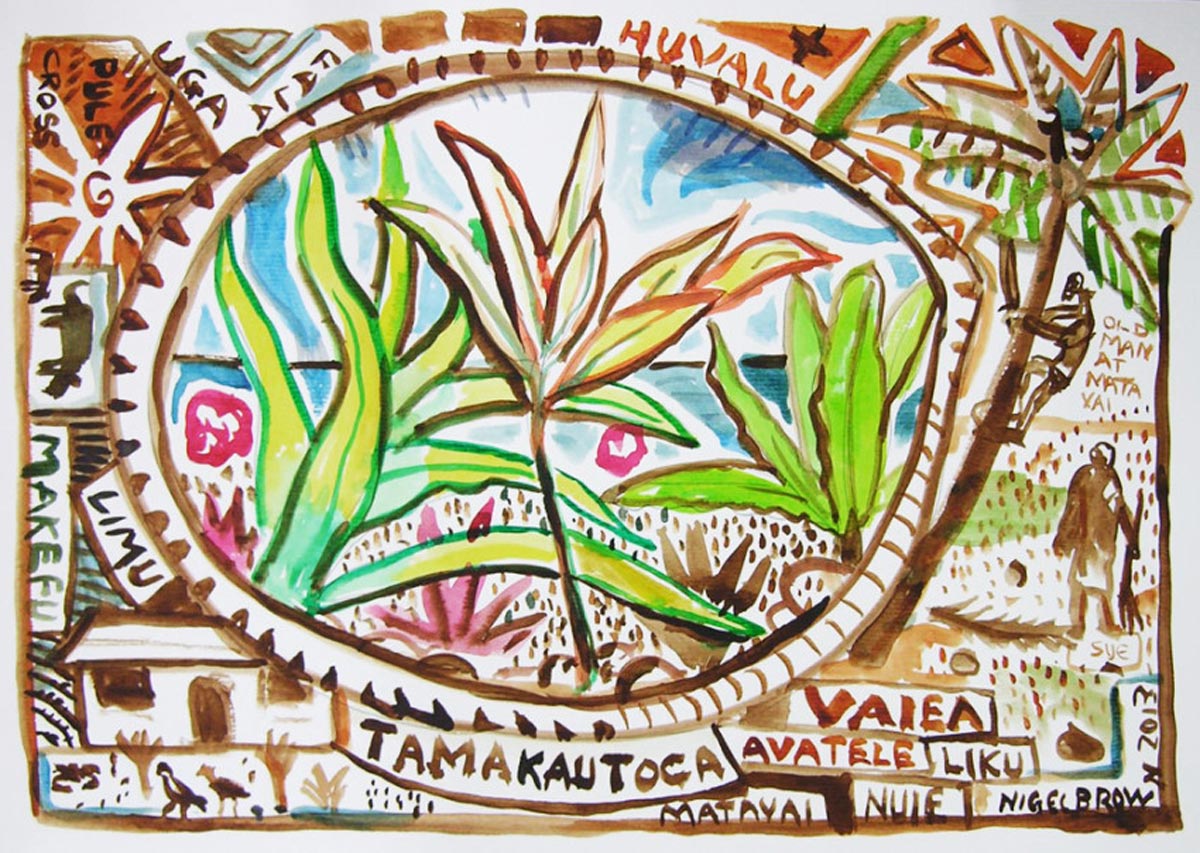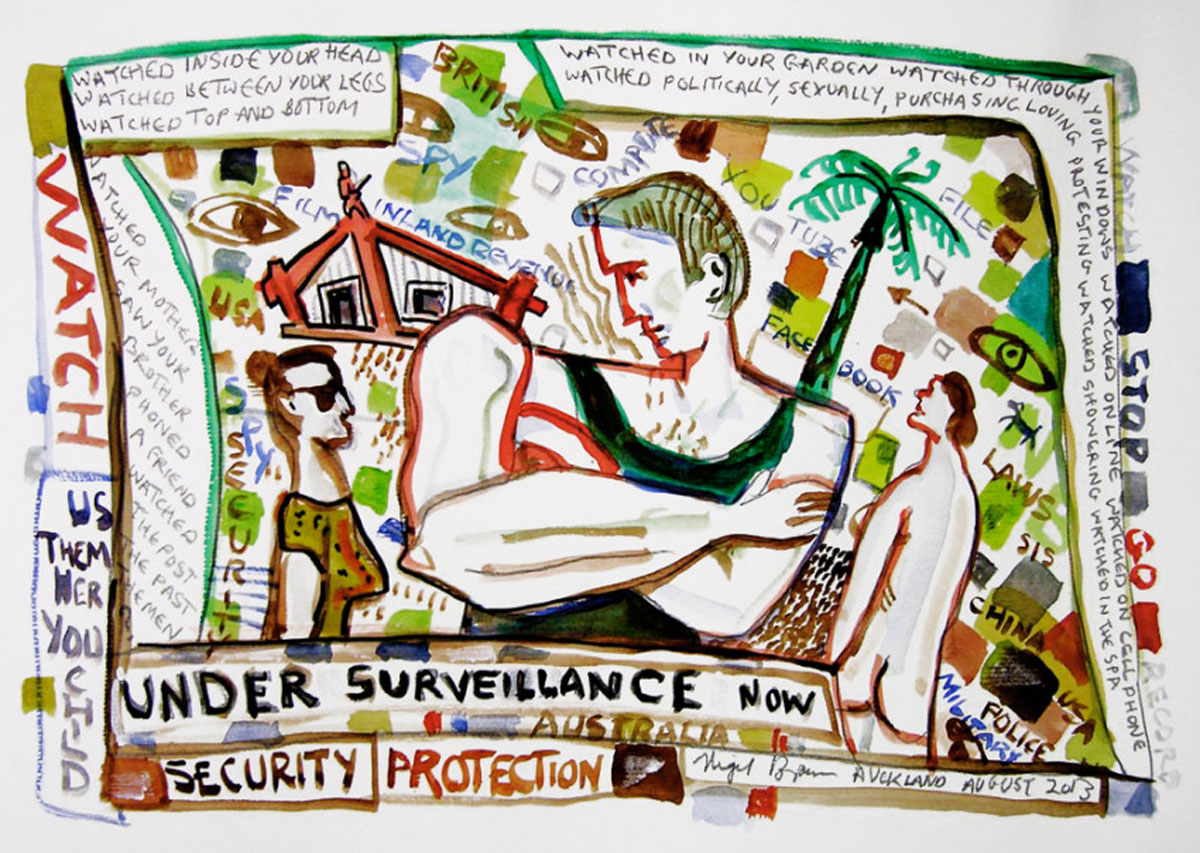 July 2013
Structure Doodles
These recent drawings in marker pen are designed to be shared online or as copies. I've done poster type drawings for photocopy for many years in relation to events. It tends to be separate from my work with more permanent artist's materials.
The theme of these might be understanding the world from a vernacular point of view or simply an outpouring from the subconscious tied to myself as an individual. Most public monuments are the result of consultation and dialogue. These have no such restraint or logic. Perhaps they are pseudo monuments and a different one could be done every hour of the day. Identity can be closed down or open-ended.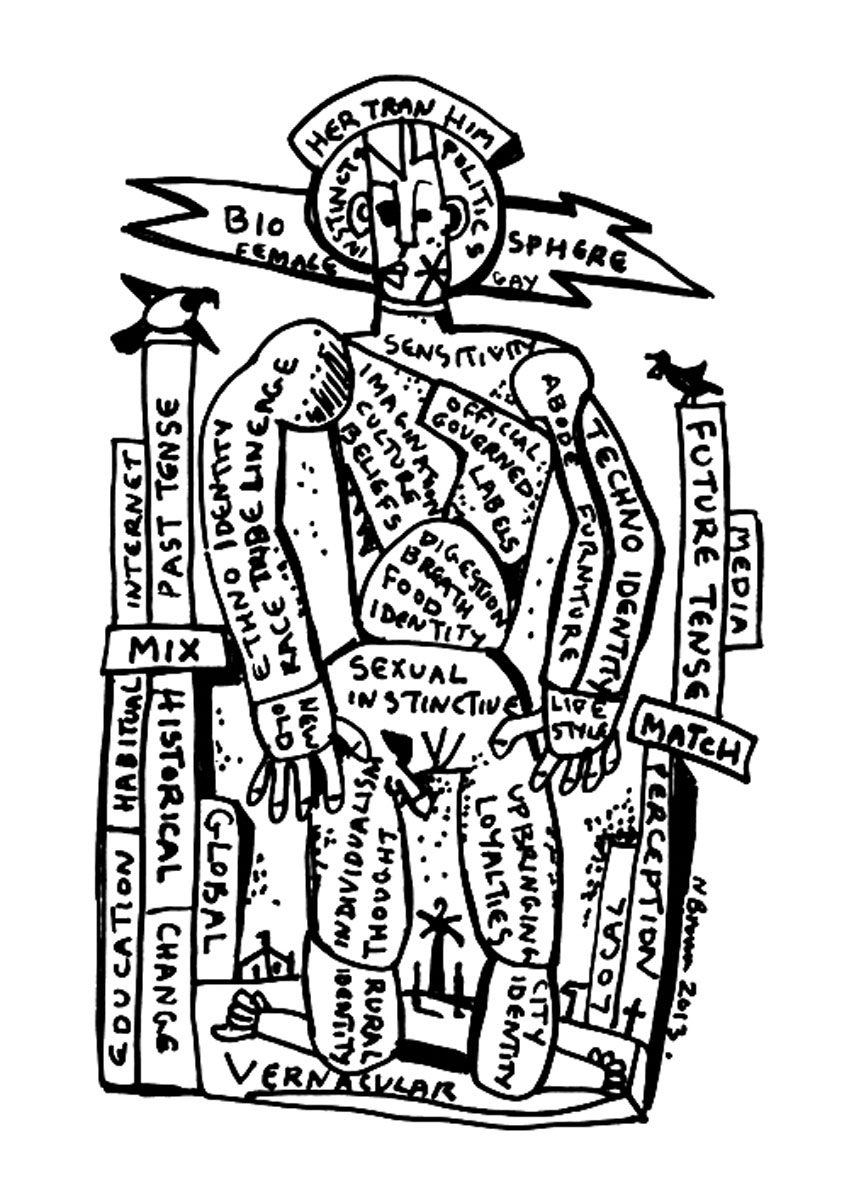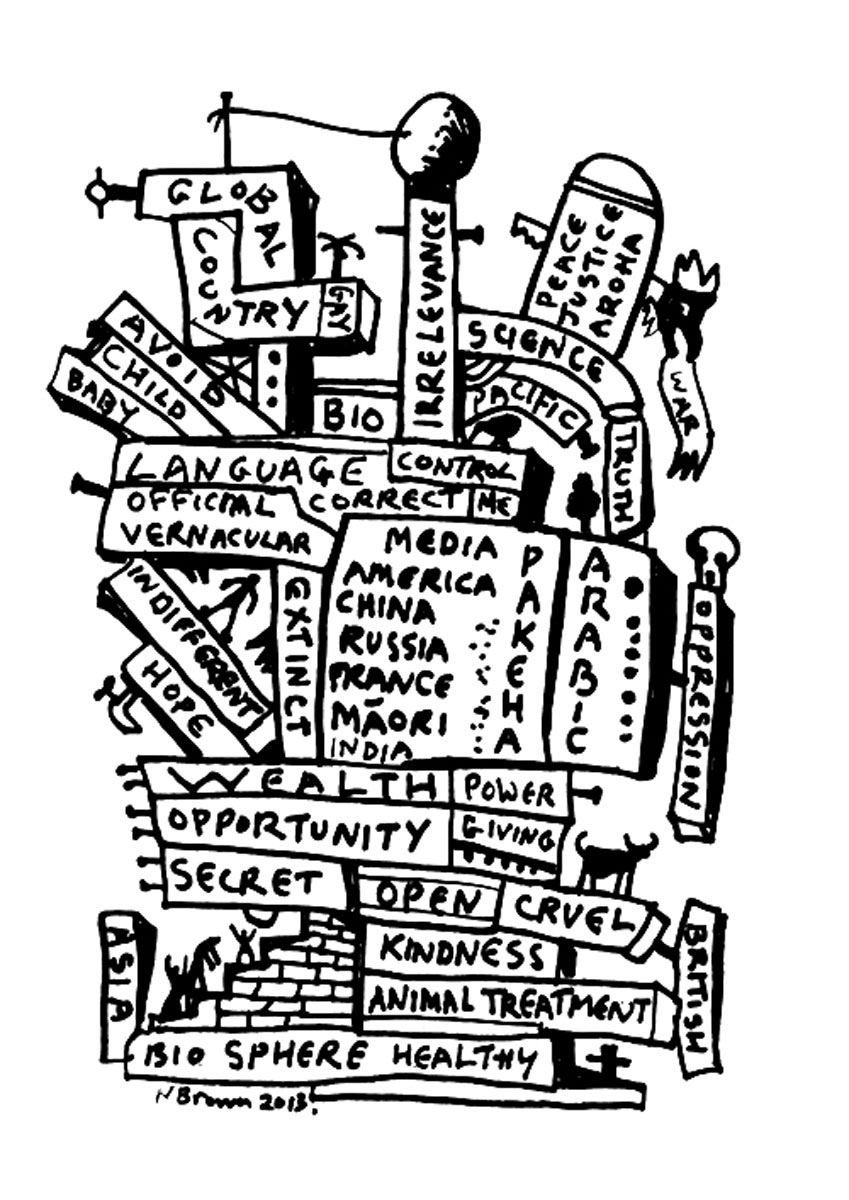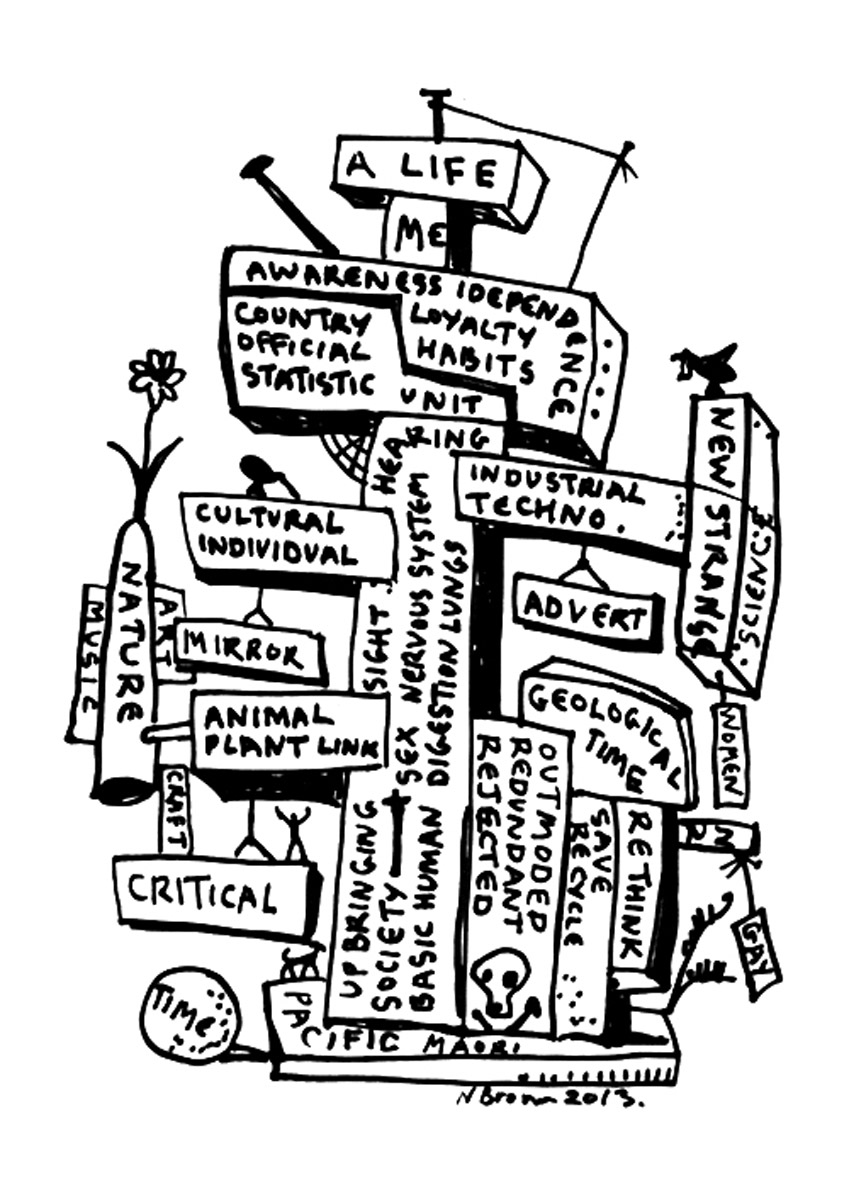 May 2013
Coleridge In The Now
Lately I've been thinking about Samuel Taylor Coleridge and other Romantic poets in relation to life in contemporary New Zealand. I've realised that if the French Revolution had crossed the English Channel New Zealand society would be different from what it is. But what interests when I read much of their work is how its Englishness doesn't relate to my identity as a New Zealander, yet it highlights the contrast. If I draw parallels with indigenous cultures such as Maori and Pacific peoples then I should go back to British history to find my culture. But this doesn't happen comfortably, perhaps because I think of myself as far removed from Britain and evolved in a new context.
What I have found surprising in my research on the Romantic poets is how radical they actually were, beyond the odes I was fed as a schoolboy. Also, I find their passion, especially for nature and how they express that, quite a marked contrast to the language of now.
Looking at Coleridge's Rime of the Ancient Mariner I see a long poem very relevant to what's happening environmentally now. Revisiting Romanticism for me is unexpected in terms of identity and I find stimulus and much to learn from its ardour and idealism.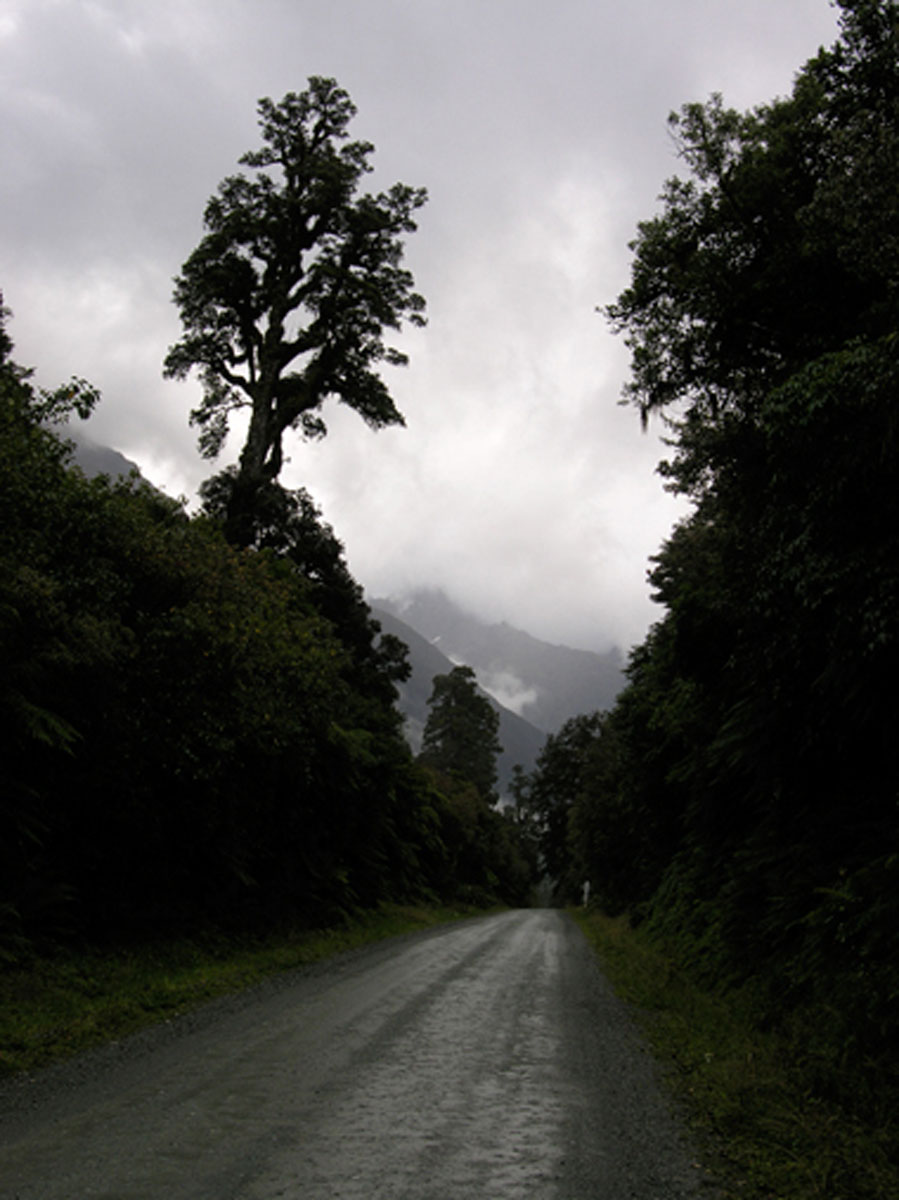 April 2013
Forbes.com has published Nigel Brown: A New Zealand Original, Michael Tobias' profile and overview of Nigel's work in political, environmental and social contexts.
Nigel: "I worry that New Zealand is losing ecological values through shifts in government policy. A lot of good work can be undone quickly. So much forest has been cleared already. In my art I attempt to explore the human relationship to land and nature or even to reinvent it. There should I feel be an emphasis on "the great simplicities" and by that I mean our relationship to the basics: sun, moon, creatures, plants."
Read the full article here.
March 2013
Invented Lives
"For his new suite of works, Invented Lives, Nigel Brown has taken as a starting point Picasso's 1937 painting Portrait of Dora Maar. As the title of the exhibition suggests, Brown's portraits are not of family, friends, or acquaintances; they depict individuals the artist has created from an amalgam of his own experiences, diverse visual styles, and re-figured memories. Portraiture seeks to define the 'essence' of the sitter that lies beneath their physical surface. With these paintings Brown turns this on its head: the essence of the person is already formed in Brown's imagination and he must depict its physical manifestation."  – Milford Galleries
Invented Lives, March 9 – April 3, Milford Galleries Queenstown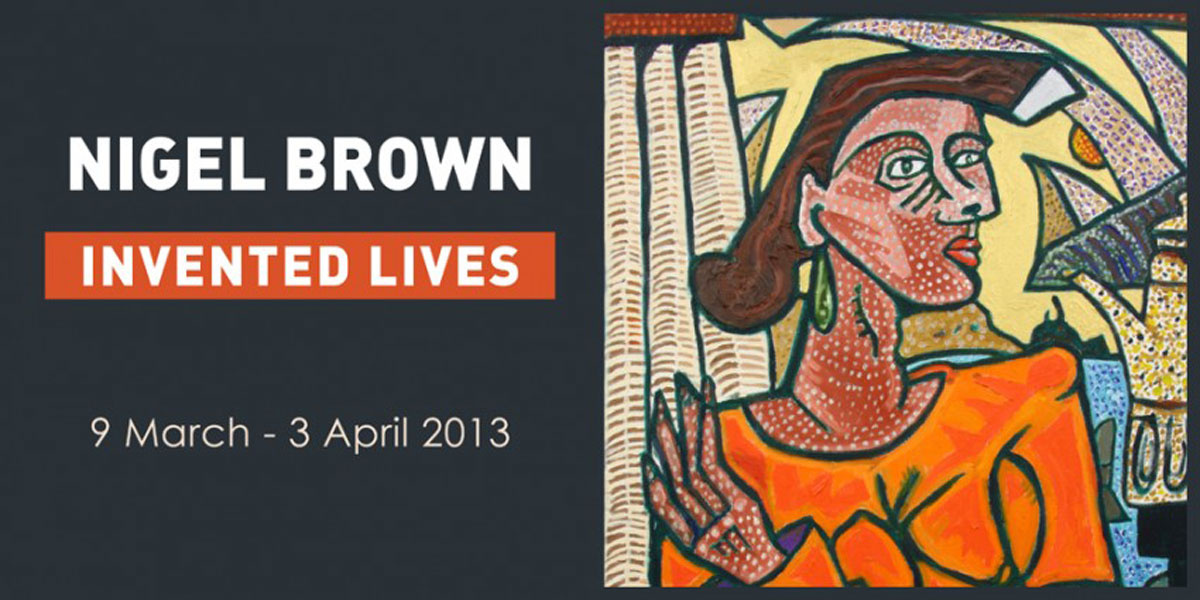 February 2013
Painting As Energy
I've been thinking about what a painting can contain, about the energy possible. And here I don't mean energy as in say Pollock or Maddox. I'm thinking of the quiet working of paint, as in Moffitt or McCahon. That energy is all tied up with what is to be said. That energy serves the end result rather than dominates. It's about a process that leaves qualities unique to paint.
It's impossible to judge my own paint qualities but I recognise my own handiwork and know when to stop. What a painting has at the end of it all is the mark of a person. Even very tight paintings such as to appear to negate the originator – if they are good – are unmistakably human productions. The rest are hardly there as original energy. We reject their ordinariness and they are seen to fall short.
Some paintings of worth are quickly enjoyed and others gradually in spite of critics. So the type of energy that interests me is a unique dialogue with paint having character and evidence of a human at work. For me it should not be polished to artificiality, nor removed, slick and formulaic.
These days the greatest contrast can be between the digital print and a painting. Painting is so slow by contrast and digital fast, if a little phantom-like. That reminds me of the debate over reproductions versus originals that was once prominent. In hotels you come across good and bad examples of digital prints and domestically the line between digital and art gets blurred with cheap stretched canvases. 
While I use my computer printer regularly I'm aware of the instability of the materials, and sense a fickle nature to computer images full stop. That may be merely my training and experience getting in the way. That's not to say a digital print cannot be a work of art once you accept its terms of making and the quality of removal. Much is going the way of the secondary experience in society anyway, it's crept up on us. However, for me the mediums still exciting are direct, organic and messy with a brush in the hand, and materials as qualities in themselves.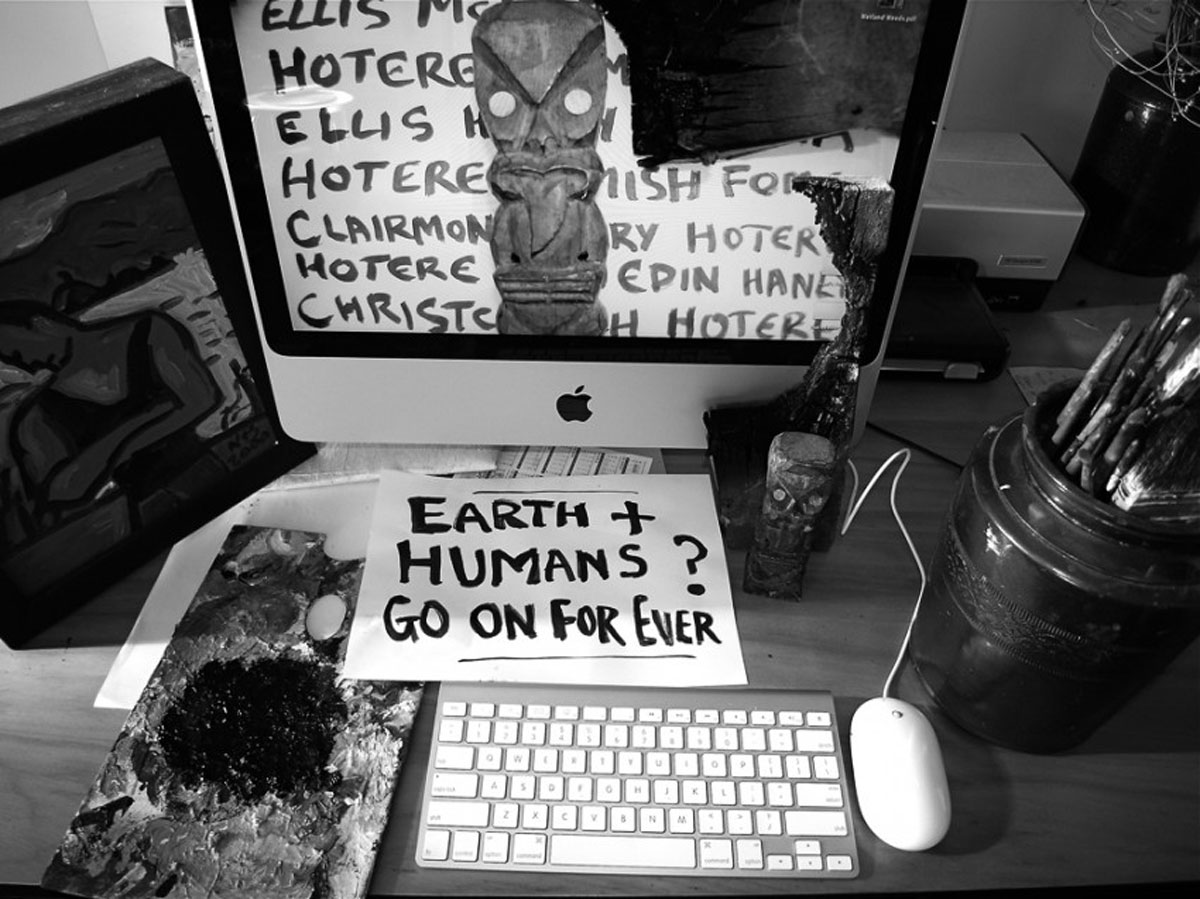 February 2013
Doors Flung Back
Doors Flung Back is Nigel Brown's first solo exhibition with The Diversion Gallery in Marlborough. Opening tomorrow, it marks an emphatic return to exhibiting in central New Zealand.
The title work, a major triptych on a substantial scale, throws open barn doors which, while holding all the rustic character of Brown's best known work, reveal unexpected intense pinks against strong blues inspired by 'a fresh acquaintance with German expressionism'. The central panel beckons the viewer into the artist's inner vision, with a sense of hovering on the doorstep with doors that might be blown shut at any time.
Doors Flung Back, Feb 14 – March 23, The Diversion Gallery, Picton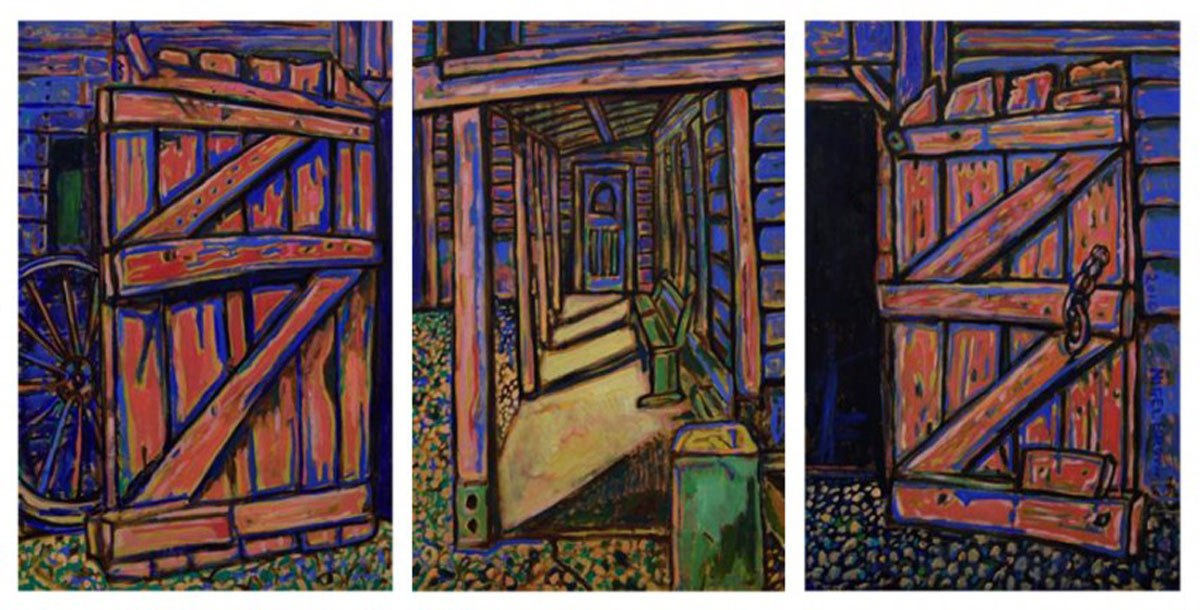 January 2013
Children Are Important
Nigel Brown's Children Are Important (2012) has co-won the Consumers of the Future poster competition run by the Adam Art Gallery & White Fungus magazine. Submitters were invited to respond to Prime Minister John Key's statement "Our children are important…they are the consumers of the future". The poster will be pressed and available through Adam Art Gallery, Wellington and downloadable to print, more details soon.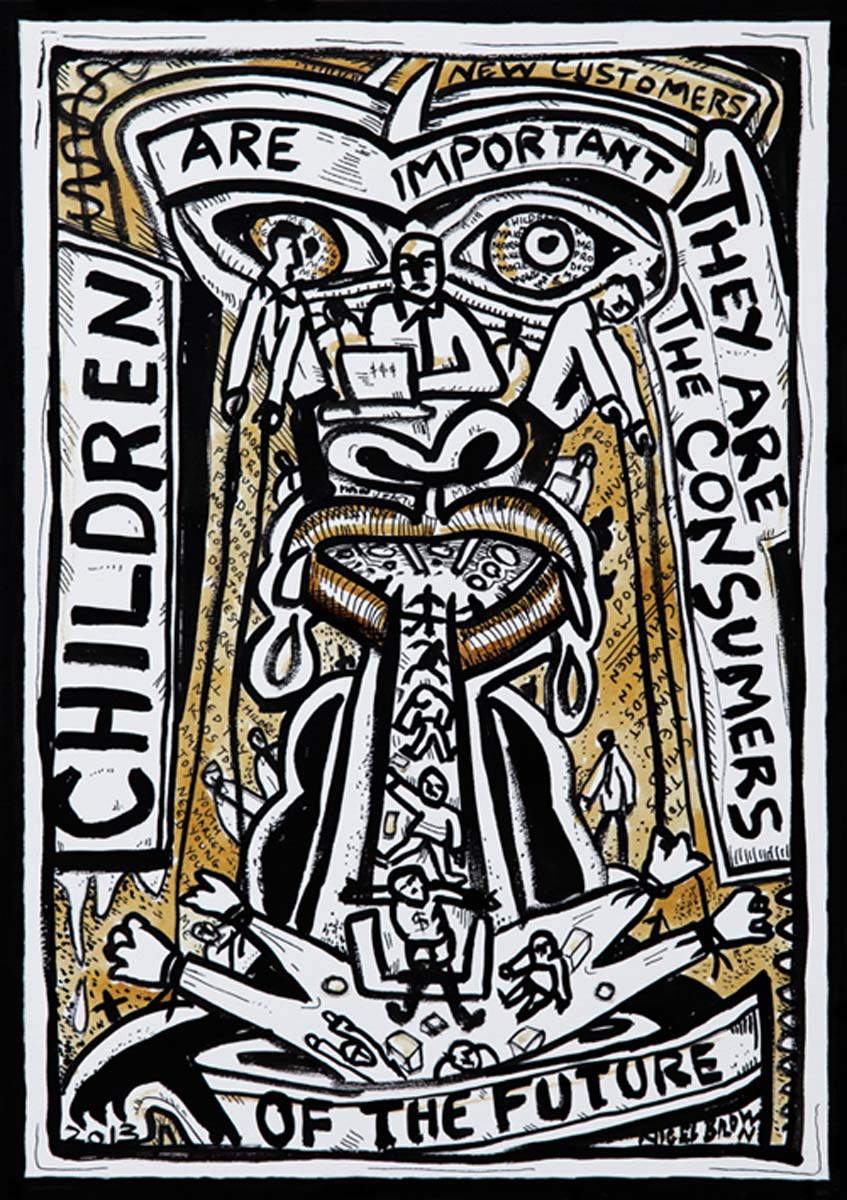 January 2013
On This Beautiful Morning
Nigel Brown's On This Beautiful Morning (2004) is part of ContainerART, an evolving series of works by New Zealand artists mounted on container crates in Christchurch. Beautiful Morning can be seen along Peacock's Gallop on Sumner's Main Road.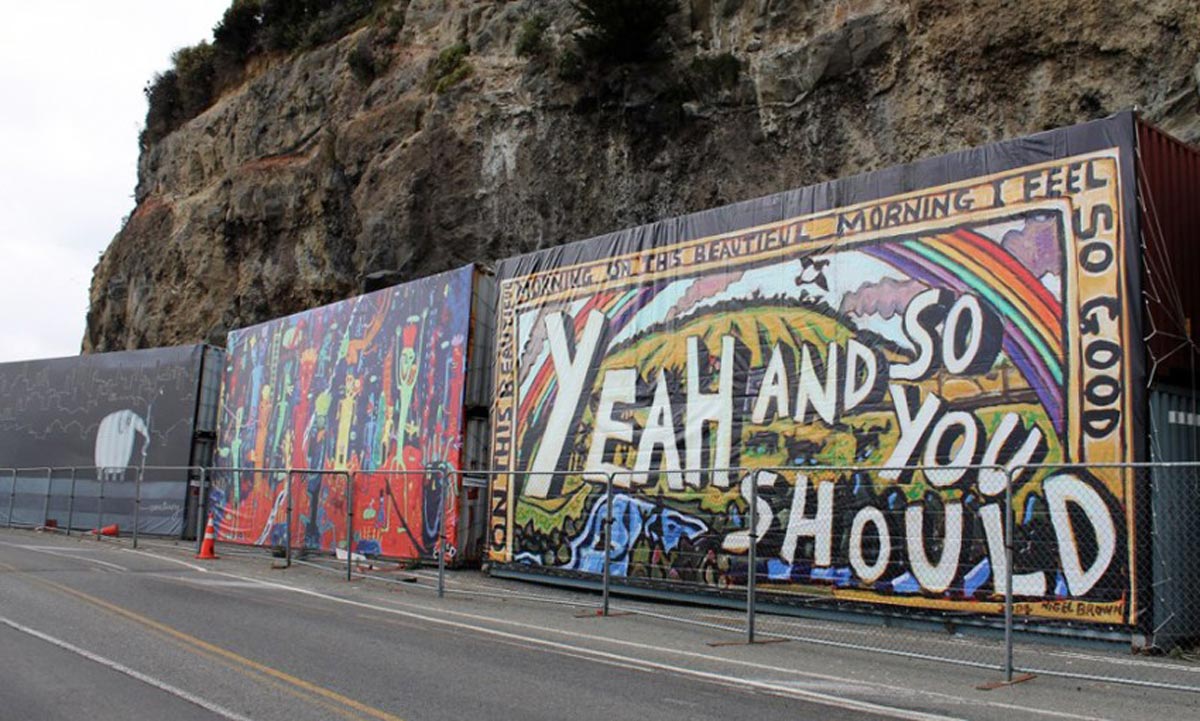 December 2012
After Australia
A couple of weeks away in Australia this November and one definite art experience was Pacific art and Aboriginal art in the Adelaide Museum but that's not to say new Aboriginal art doesn't interest me when it's got presence.
At the Art gallery of South Australia a show of prints by recently deceased Lidia Groblicka absorbed Sue and I. A consistent evolution and something to say politically. I suppose her evolution from Expressionism to something very tight to attack Corporate greed and defend the Environment contained a contradiction of sorts. The catalogue designer let her down we felt.
I kept finding Nolan just as exciting and authoritative ever in Adelaide and Sydney. You keep looking around and few compare.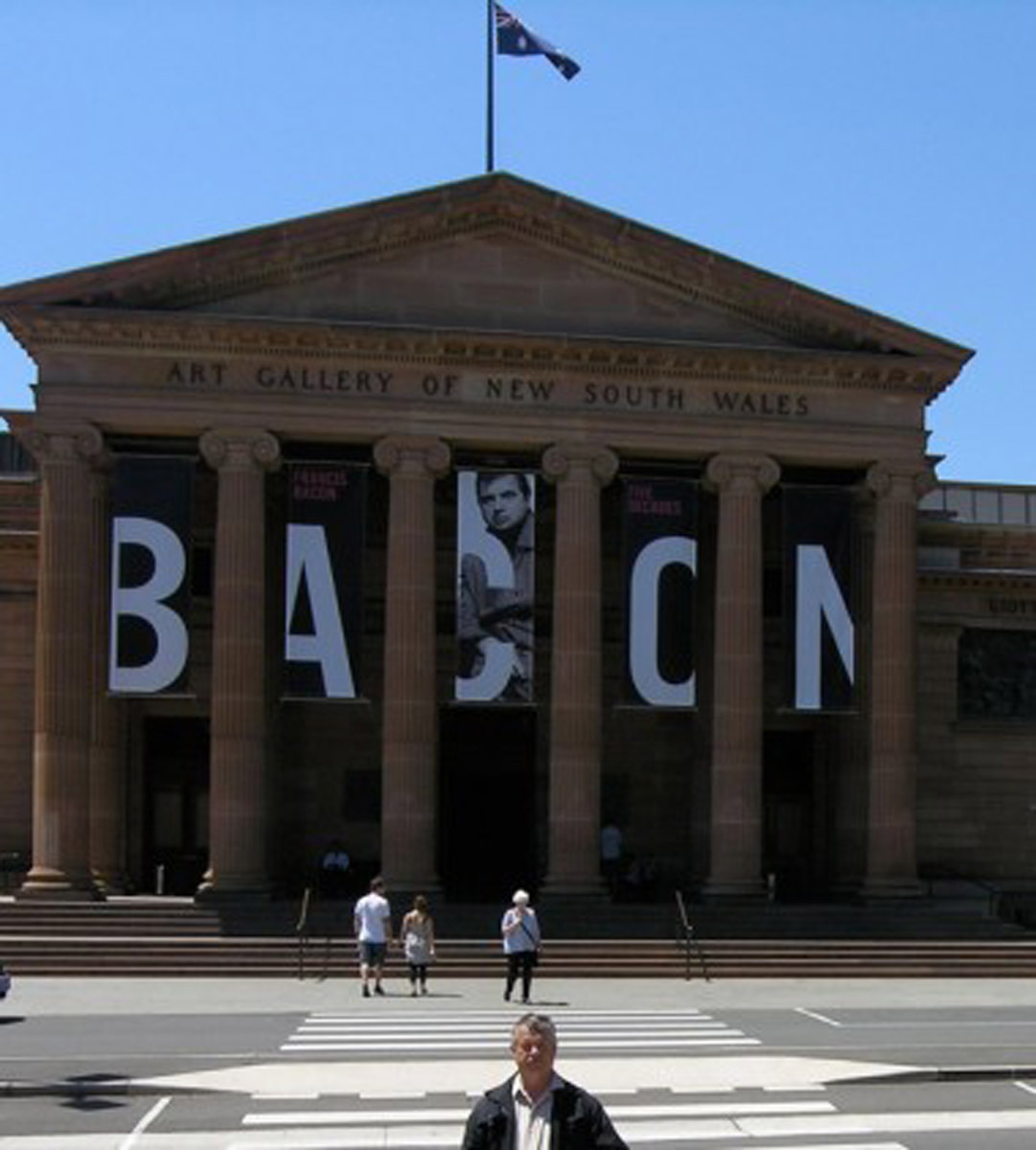 The five decades Francis Bacon show at the Gallery of New South Wales was impressive and seductive paint in the service of gritty ideas and courageous originality. While the show lacked the variety of a Picasso show at the same venue a year earlier and had a certain formulaic predictability its beauty and terror went deep into space beyond the succession of Marlborough Fine Arts frames. Almost as a healthy reflex I purchased a catalogue of the late works of Ian Fairweather as someone less acclaimed, dissected and lauded working in real Isolation.
Art I feel often depends on a few individuals to elevate it higher and these miraculous names burn brightly giving out so much energy. As I get older I am grateful for the enduring names but wonder how many others fall by the wayside or are buried by the art system and society.
There are also, as I was reminded by more earthy artefacts in The Adelaide Museum, cultures at odds with our massive cities that can hand make an enduring line of raw strength on their own terms. Sepik, Aboriginal, Fijian, Maori, Pacific and so on imprint graphic strength unique and earthy beyond the slick functionalism of our times.
Bacon and Nolan still offer something parallel to that which is raw and immediate.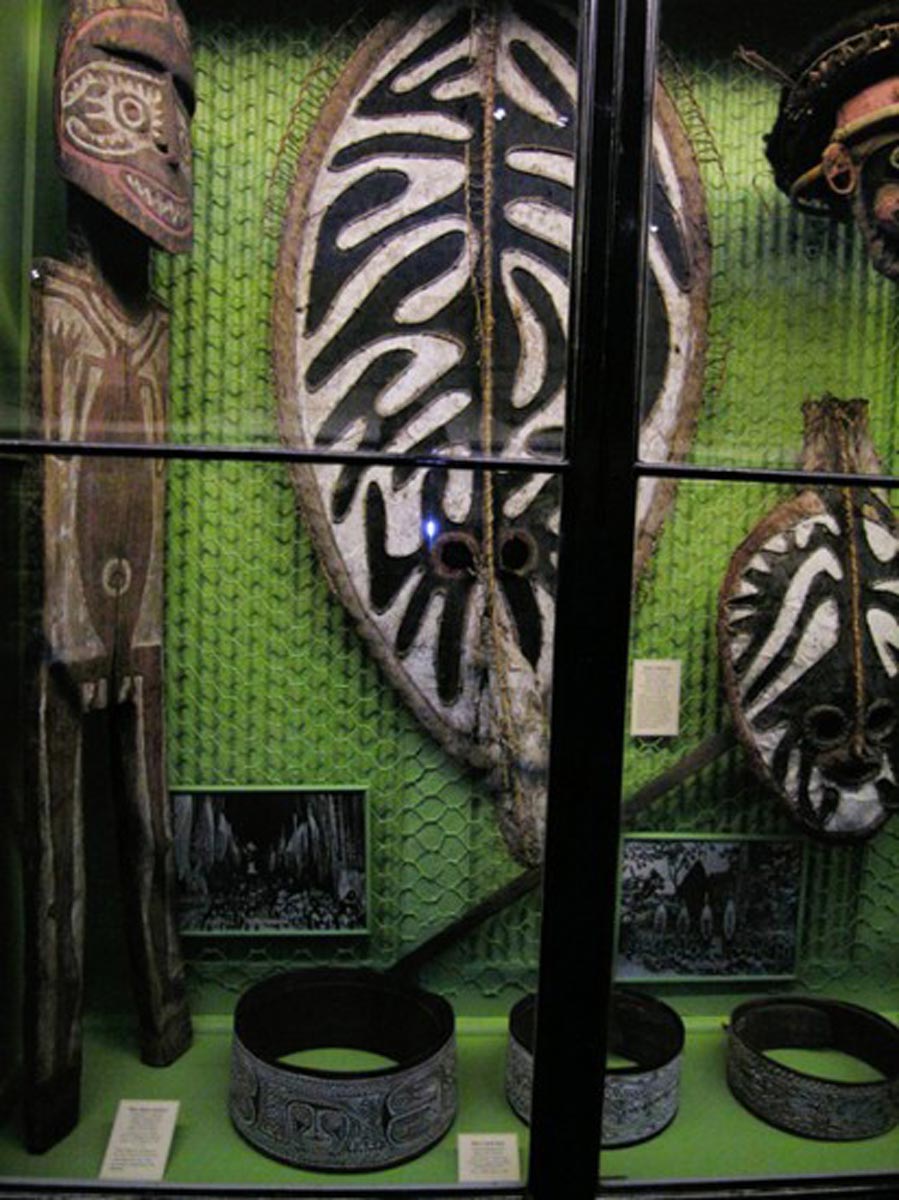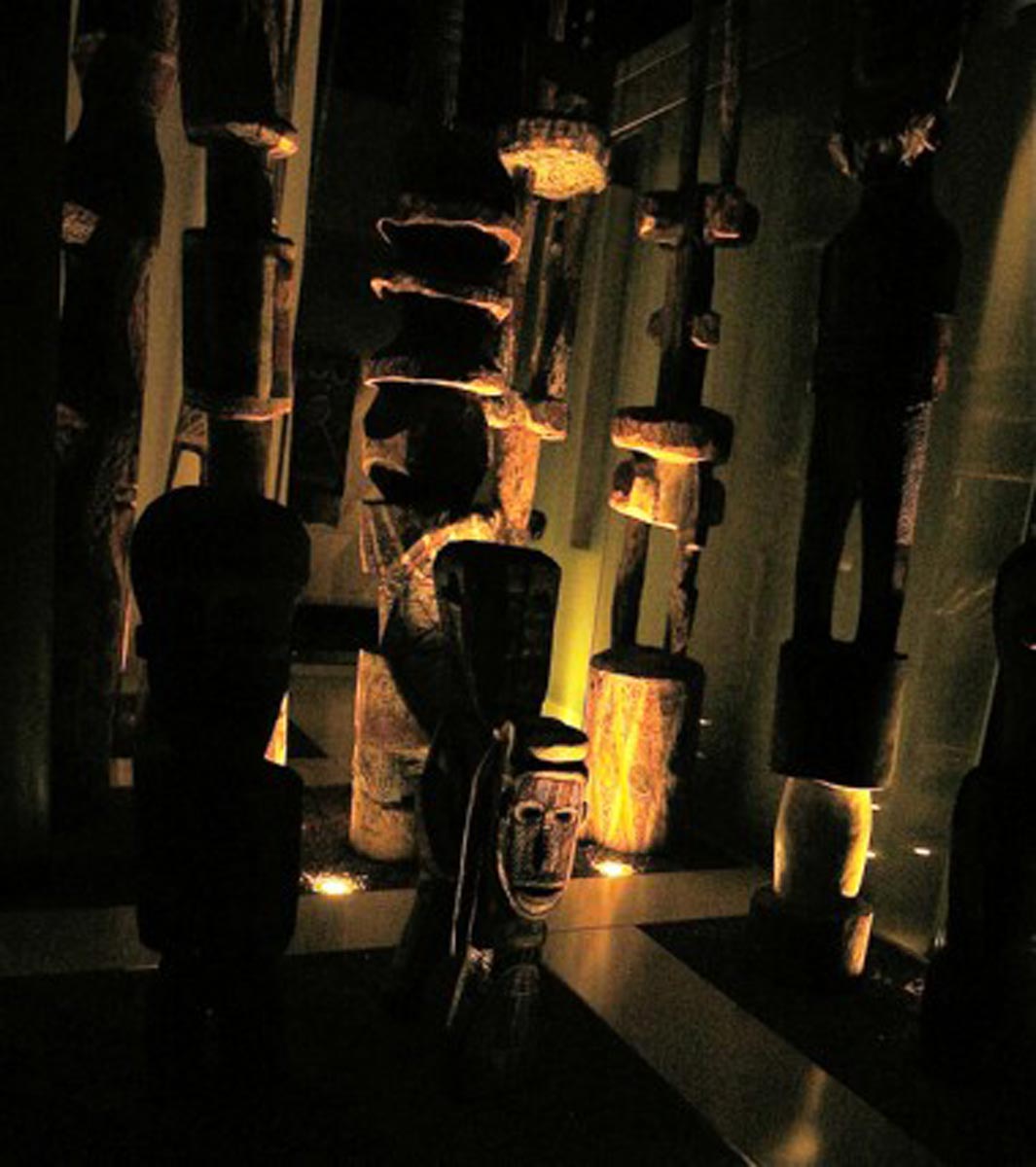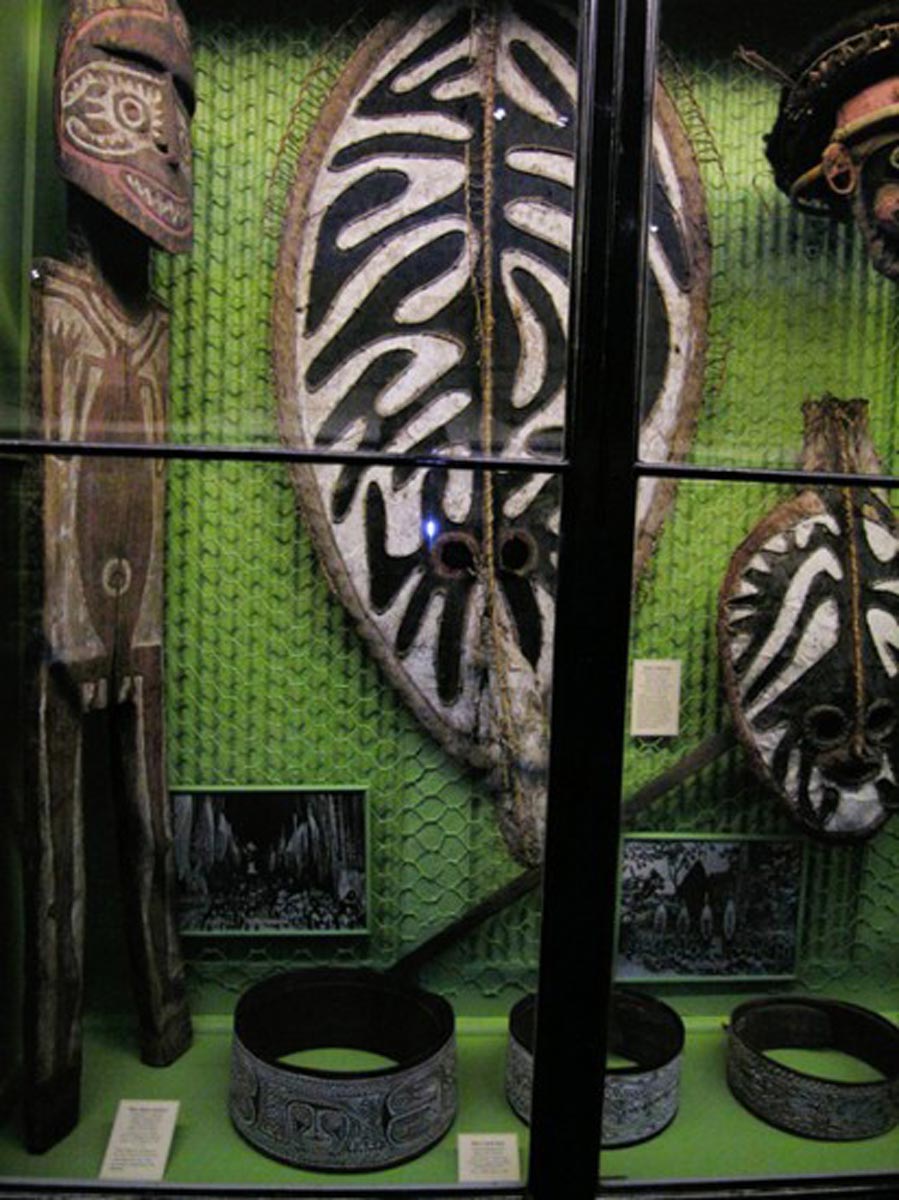 November 2012
Black Paper Works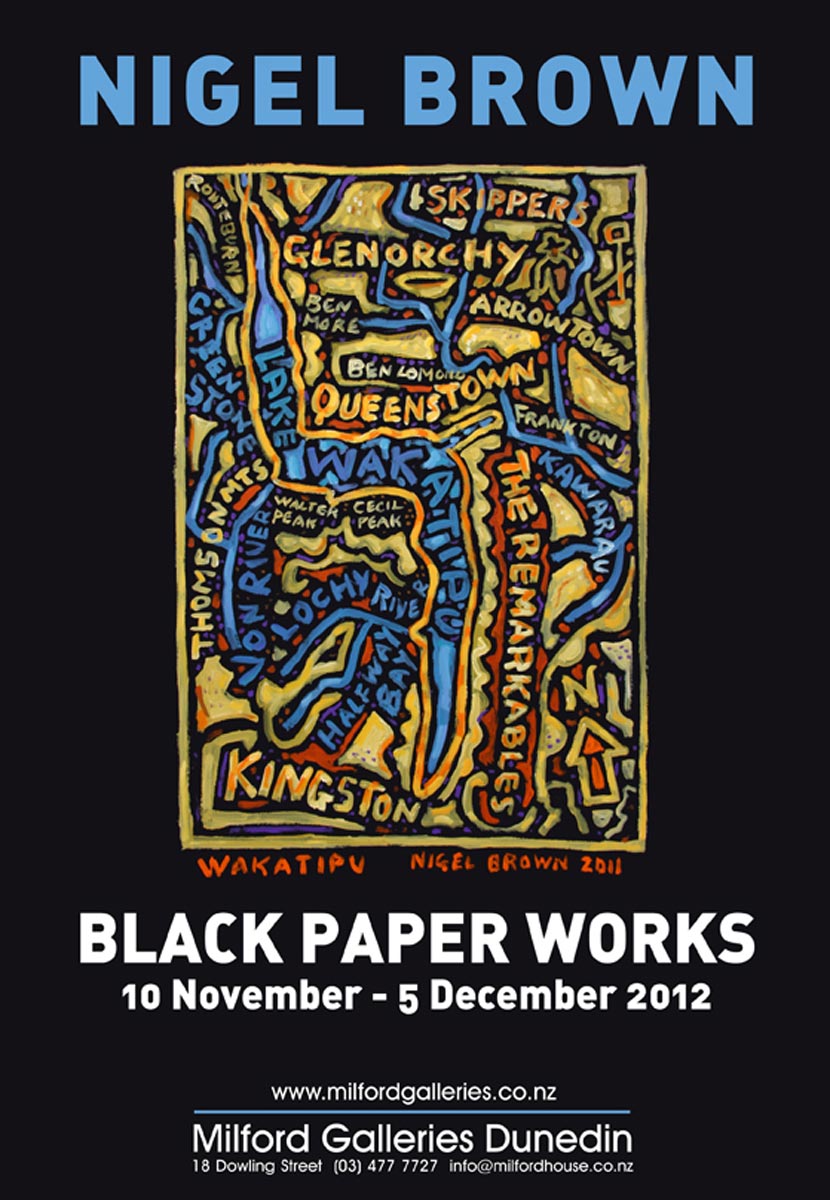 August 2012
Rotorua
Last month I travelled north to Auckland and Rotorua to attend openings and give talks, and enjoyed being involved in Sum of The Parts at the Depot in Devonport. It seems there are more motorways and congestion each time I go. I enjoyed the country around Rotorua with its ponga, steam and hills. Since childhood I've seen this area as quintessential New Zealand, particularly with the red of Maori carvings. Nowhere else has quite the same identity surge for me – not that many other places don't touch my heart, but never quite to the same degree.
When I was young my father on his hunting trips with us boys would drive through Rotorua and turn off at Rainbow Mountain with its array of earth colours, taking us on into the Urewera. These days Sue and my grandchildren Vita and Poppy are content to walk around Whakarewarewa in the warm knowledge that their ancestor Guide Sophia Hinerangi is buried in the misty vicinity.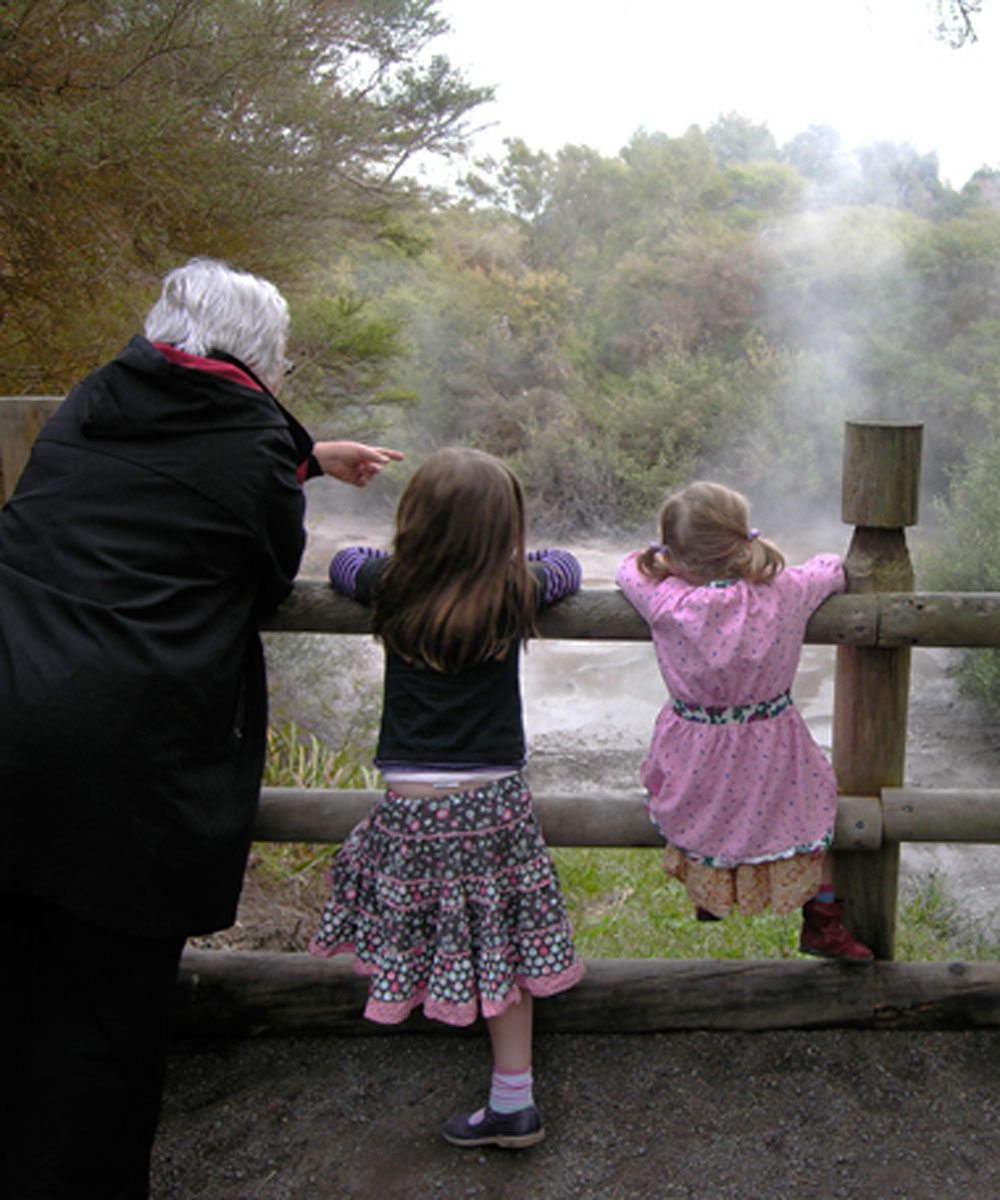 When my Aunt Myra died in my early teens, I inherited my first oils – photo oils – and an unused black and white photograph of the Rotorua Bath House (I tend to see that building as oddly out of place, although it must be the wood patterns that link it to Pacific design). Photo colouring, as much as I relate to it, also serves as a reminder of realist painting as deception. Give me a carving. Carving can be much more demanding on the brain but can also be easy to forget in our flickering age of photo image after photo image. Many paintings are not much more than tricks that the eye associates with so-called reality. I've come to respect more visual language that works with its strength and meaning on the heart and soul, and often where mimicry of appearances becomes secondary.
The current issue of Art New Zealand (#143) includes an article on identity in my work by Richard Wolfe.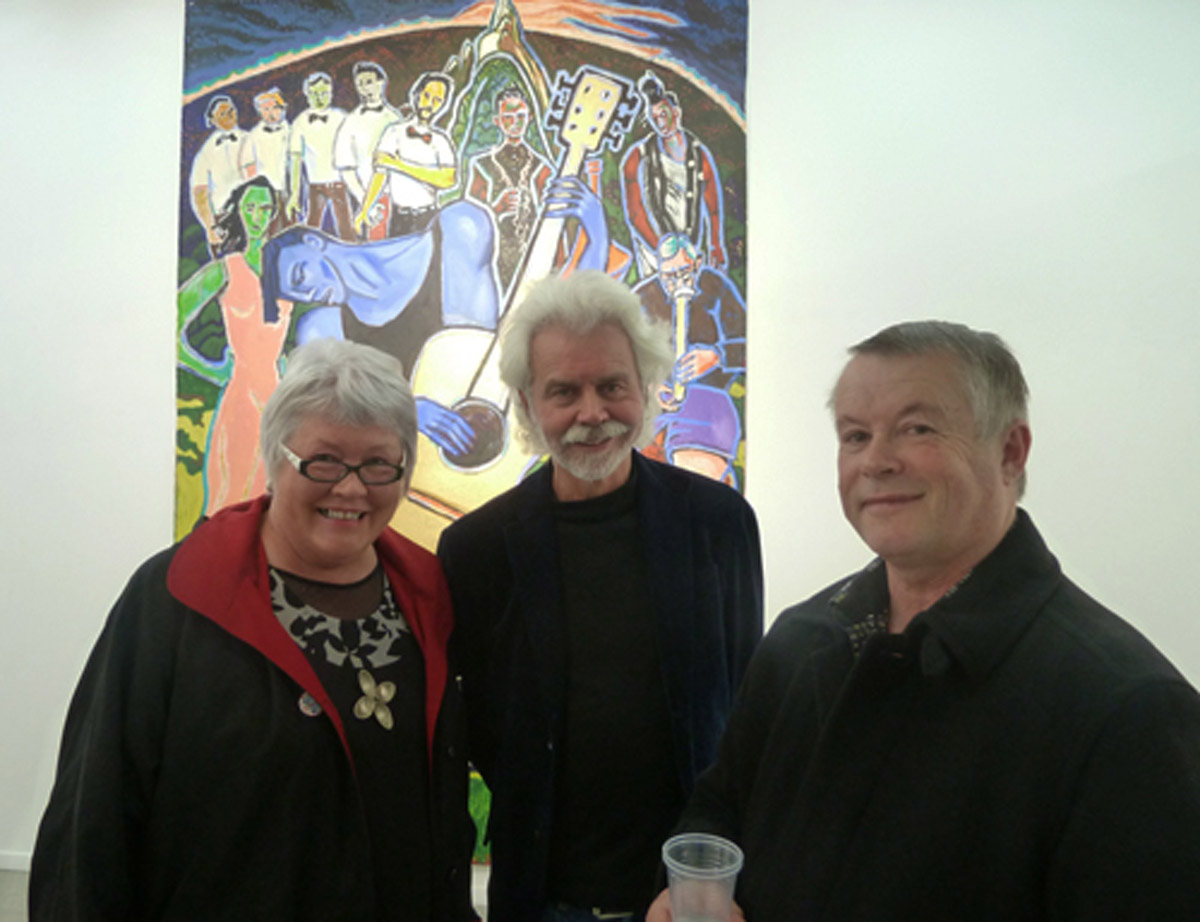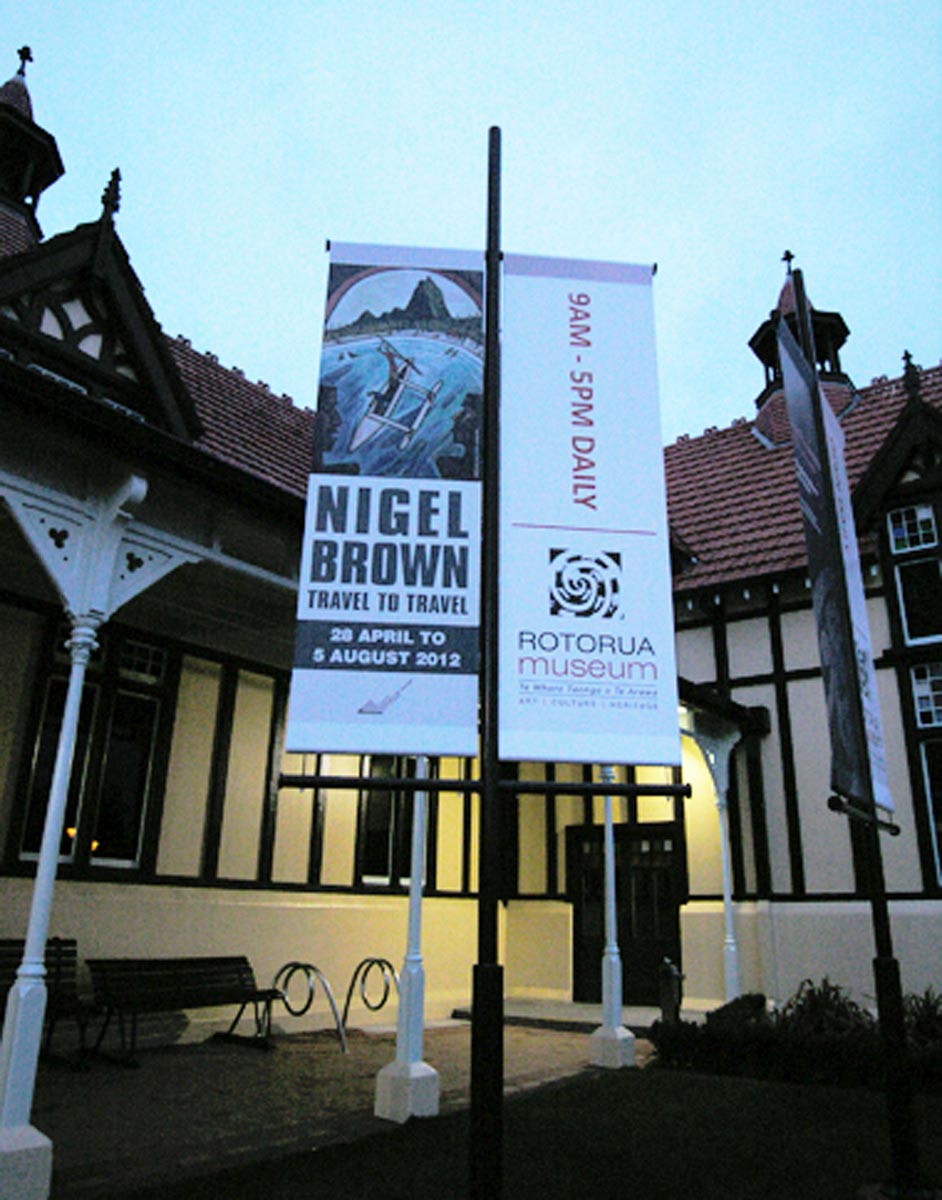 July 2012
Joe Taihape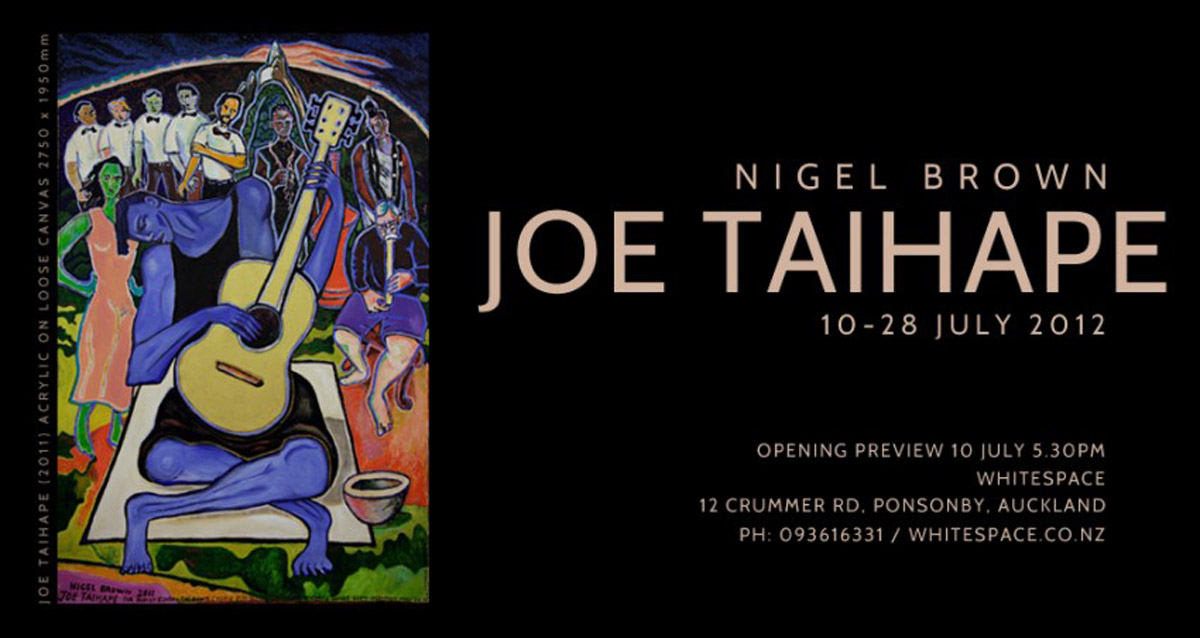 June 2012
Save TVNZ7
This week marks the last for the public broadcast television channel TVNZ7. I designed this badge for the Save TVNZ7 campaign – you can find out more about the campaign and support it by getting a badge here.

June 2012
Esmay
Last week we had to get our ageing highland cow called Esmay culled on our property. Here at Cosy we provided a full life for Esmay and the rest of the small herd – a life with some wild qualities.
Thinking of wildness, there is plenty of it here in the winter – firewood becomes almost an object of worship! Wildness is a quality I have always been drawn to since I was raised on an orchard and my father took me on hunting trips into the Urewera. Wildness is found in the bush, in the eyes of most animals – even close pets – in music, and as a projection of our attitudes and fears onto so-called people or creatures considered strange, primitive or dangerous.
I've always wanted to have an element of rawness in my work. Not hysteria or neurosis but a certain vigour and directness, and serious presence. Wildness implies a connection and reaction. It doesn't have to be chaotic but there must be a certain immediacy and engagement. Woodcut has attracted me for its bold graphic qualities, while as a painter I emerged in the 1970s in the time of Fomison and Clairmont, whose work had these qualities, as do Harris, Moffitt, Fahey and Pearson in different ways.
Wildness can include irony, words, emphasis, passion and strong forms. The opposite is the removed, polite and over-refined. These are only words, but I've found nourishment in the work of Picasso, Gauguin, Bratby, Munch and the German Expressionists. In life, I've found it in Pacific and Maori culture, Sue's gardens, rocks and trees, and Foveaux Strait.
While wildness is dear to me, so is Peace, and it's now twenty-five years since New Zealand declared itself nuclear-free. If you value wild natural environments, cultural diversity and colour, independent thinking and life force in all things, Peace and wildness are not contradictory.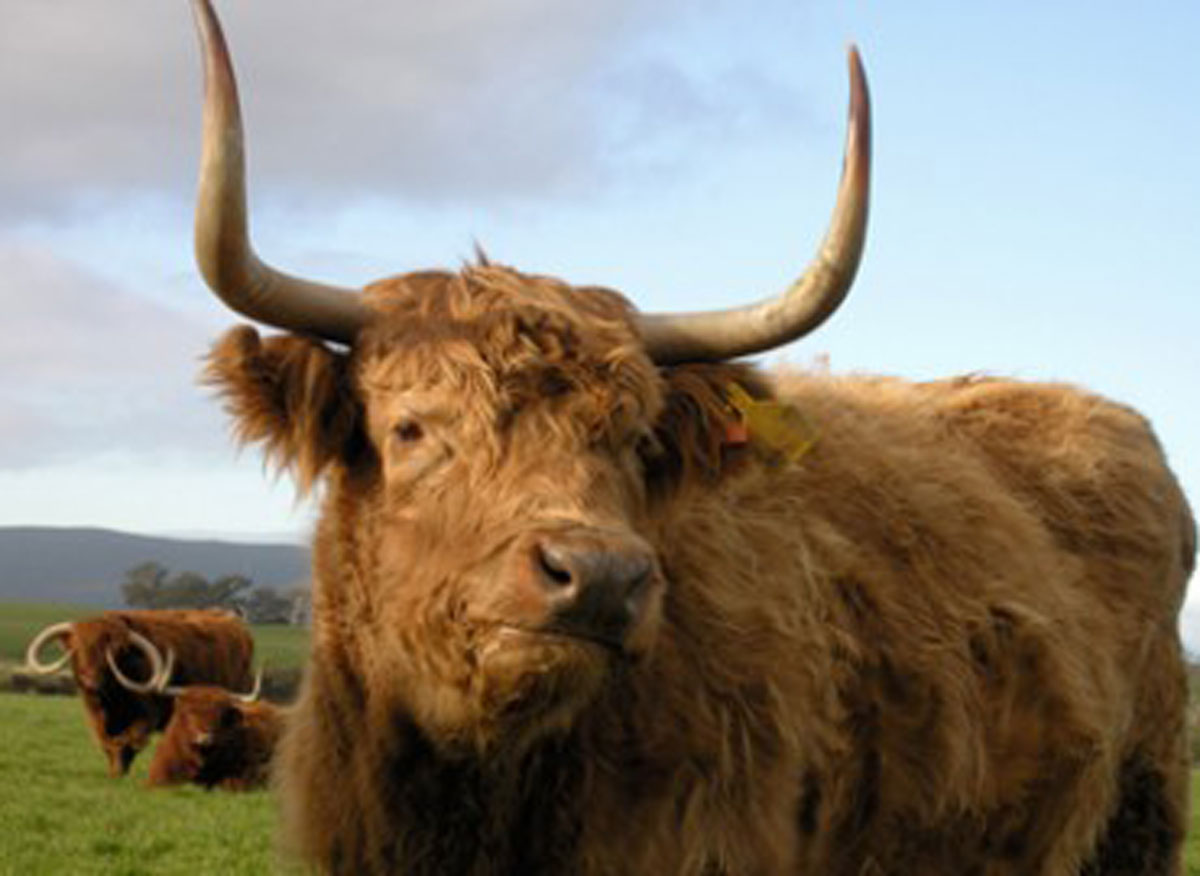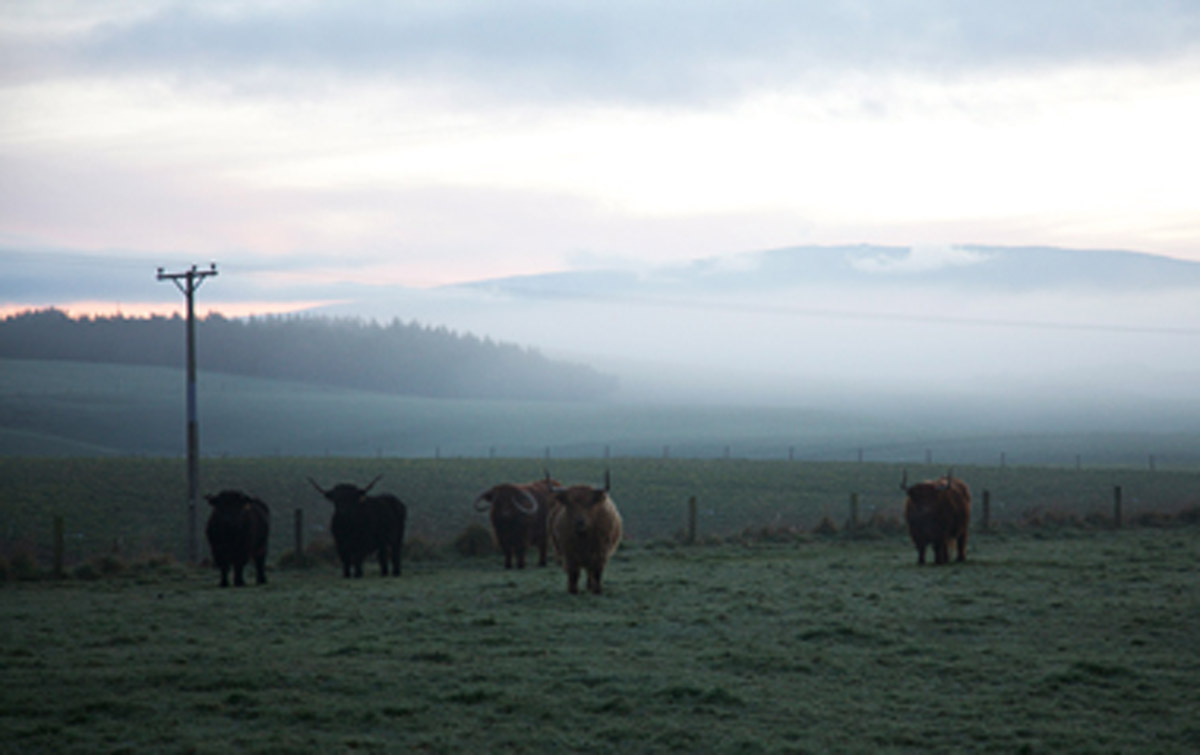 May 2012
Kia ora everyone, welcome
This is the opening entry for my new website that has evolved over the last year or two, with generous help from Josh Thomas and Dudley Benson who as whanau have been enormously helpful in ordering and sorting out work, filling in gaps, doing photography and making sense of it all…some forty years of painting and related activities and countless exhibitions. That has not been easy with much being pre-digital or not recorded at all, but it's hoped this site will give those interested in my work and ideas a clearer picture of my work – or rather a cross section of it all.
The fact that I've been able to eventually flourish in a relatively small country is not taken for granted by me, and I'd like to thank the many people who have given me support, be they writers, curators, dealers, collectors or just enthusiasts. Lastly but not least I thank my dearest partner Susan McLaughlin who has had to put up with all this sorting and clarification and occasional bewilderment!
Living now in Southland on a life style block by wild Foveaux Strait, I will be regularly updating this journal to share with you what I am up to and preoccupied with in this remote but beautiful end of nowhere.
Nigel
Cosy Nook